Access Information from Quick Delivery Service 24/7
Our focus on EDI (Electronic Data Interchange) and technology-driven delivery solutions means our clients enjoy an elevated level of efficiency. The information they need is at their fingertips in real-time. Our system eliminates unnecessary back-and-forth communication and sends scanned images and electronic invoices directly to the client.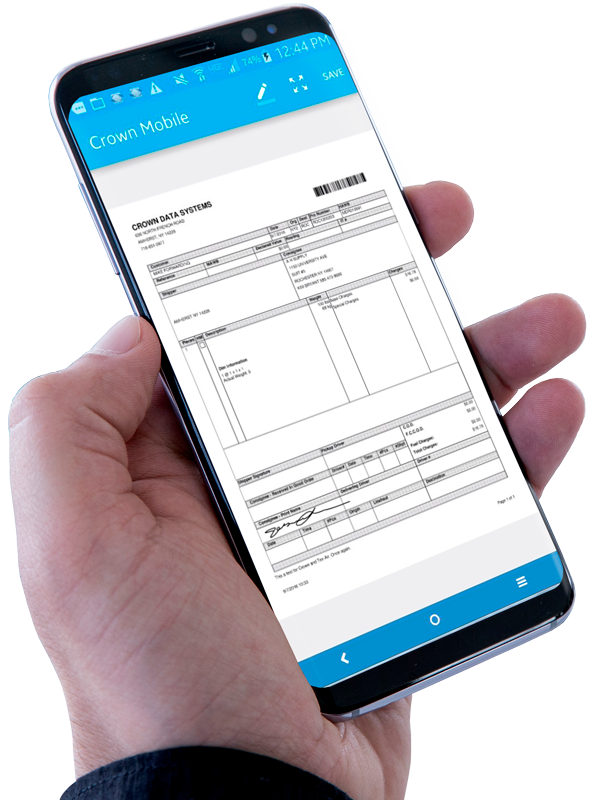 Login to your My QDS to get a rate quote or track statuses/PODS in real time as shipments are updated from anywhere. View signed BOLS, charges and notes.
Login
Know when your shipment was recovered/transferred, picked up and out for delivery/POD in near real-time. EDI eliminates or reduces unnecessary phone, fax and email communications, making the entire process more efficient.
Electronic order alerts sent to Quick Delivery's computerized dispatch.
Electronic alert acceptance sent to shipper's computer.
On hand, out-for-delivery and POD-delivery statuses are sent to shipper.
Recovered and transferred statuses on pickups sent to shipper.
Scanned images sent directly into shipper's computer system.
Electronic invoices are sent directly into shipper's computer system.
As shipment statuses are updated, the statuses are electronically sent to shipper's computer system in near real-time.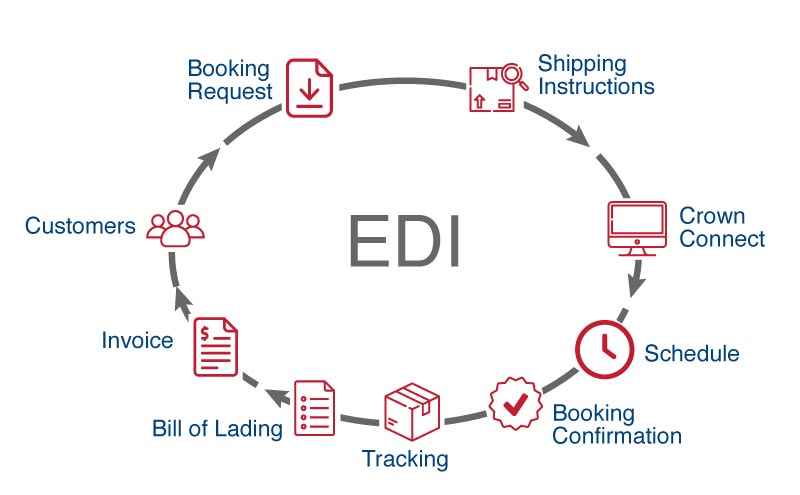 | Code | Definition |
| --- | --- |
| ALT – 211 | Inbound Alert |
| Disp – 214 | Pickup Dispatched |
| REC – 214 | Pickup Recovered |
| XFR – 214 | Transferred |
| OH – 214 | Delivery Onhand |
| OFD – 214 | Delivery Out for Delivery |
| POD – 214 | Proof Of Delivery Obtained |
| INC – 210 | Send/Receive Electronic Invoice |
| Scans | Send/Receive Scanned Images |
The EDI system allows companies running CFM to transmit electronic communications to and from their customers. The EDI capabilities within the CFM system are as follows:
[211] Alert Messages
EDI alerts are messages sent from the forwarder and, when accepted, will populate as shipments in the dispatch screen. Messages can also be ignored (which will exclude the shipment from entry, but send no return message), or rejected (which will send a reject message back to the forwarder). EDI points are only charged if the alert is accepted.
[210] Invoice Messages
EDI invoices are messages sent containing all shipments on an invoice. An EDI message will send once an invoice is posted.
[214] Status Messages
Status messages contain updated shipment information and are the most commonly used EDI service. If a forwarder does not have a direct EDI link, status messages can be sent to the cds-connect website for them to view. While some forwarders allow additional statuses to be manually sent, the automatically transmitted messages for CFM are:
– Dispatched (PU)
– Recovered (PU)
– On Hand (DEL)
– OFD (DEL)
– POD (DEL)
EDI Imaging
When using the CFM Imaging product, customers setup with EDI status messages to cds-connect can also be configured to send backup paperwork to the site. In addition, certain forwarders accept direct EDI imaging. EDI services are included with the CFM Imaging software and no units are charged to transmit messages.
Crown Connect is an internet-based shipment tracking web-portal providing a higher level of service to our customers while increasing productivity.
Automated Orders – Shipment orders are sent from shippers to trucking agent's computer system electronically and shipment statuses/PODs are sent back to shippers as updates occur with little or no human intervention.
Real-time Updates  – As shipment statuses such as recovered/transferred on pick-ups and out-for-delivery/POD on deliveries are updated in Crown, the statuses are electronically sent to shipper's computer system in near real-time.
Electronic Receipts – Eliminate or reduce the manual entry of new shipment alerts into your Crown system with electronic receipt of orders.
Less Back-and-Forth – Eliminate or reduce unnecessary phone, fax and email communication between you and your forwarder/3PL customers.